Short Haul Tracking and Billing Automation
Eliminate coffee-stained trucker logs and speed up your short haul billing.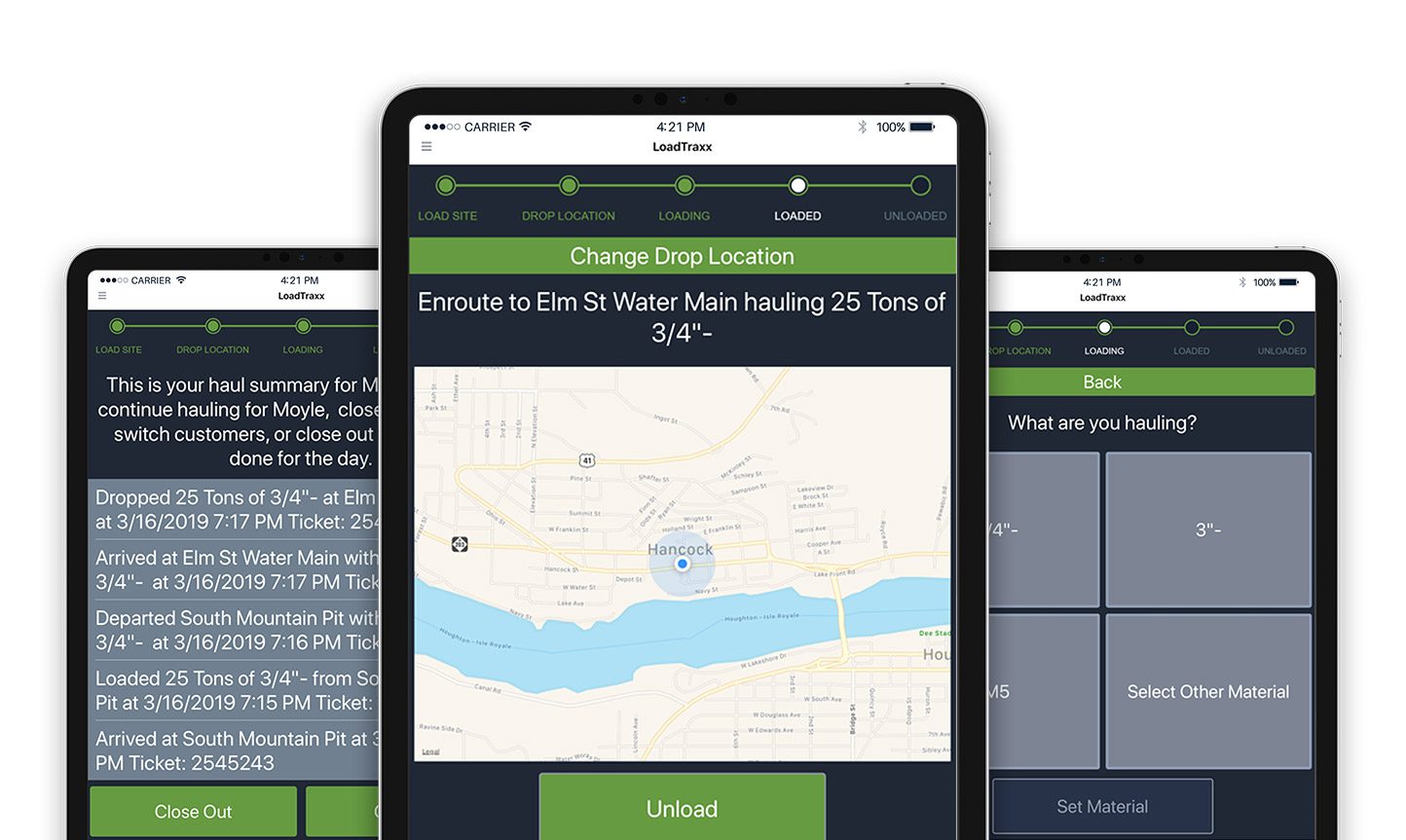 Trucker tested. Office approved.
LoadTraxx™ simplifies the tracking of short haul load data in the cab while cleaning up the invoicing process in the office. With load data submitted electronically, billing departments no longer have to shuffle through dirty, wrinkled paperwork in order to create invoices.
For each new load, drivers select the customer they're hauling for. New customers can be quickly added as they come on board to streamline customer management.
Logging material details for each haul couldn't be easier. In just a few taps, drivers enter the type of material, weight, and units. After selecting their drop location, it's time to hit the road.
Select a starting location from an existing site list or add a new site. Site names and addresses are saved in the app for quick and easy reference.
A detailed haul summary is created at each drop location. From there, drivers choose to continue hauling for that customer, close out loads and switch customers, or close out for the day.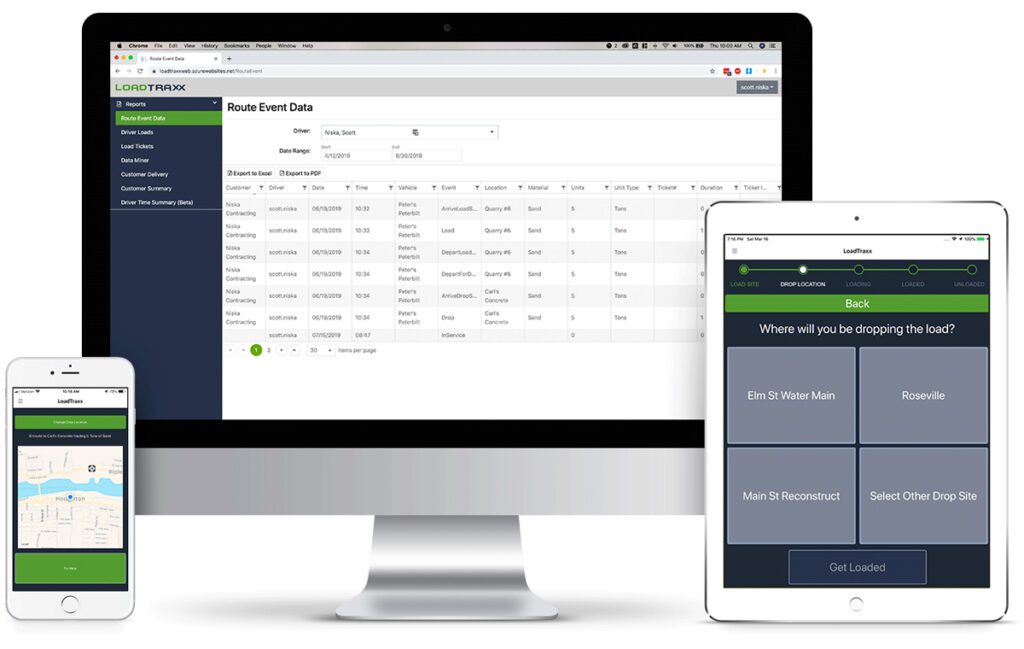 Synced data. Easier invoicing.
LoadTraxx eliminates the need for coffee-stained trucker paperwork. No more wrinkled paper, messy handwriting, or retyping data.
At the end of each day, drivers simply submit their daily haul summaries via the app which is synced with the Online Dashboard. This new way to manage load data means instant invoices in the office.
Streamline your company's tracking and billing process for an easier and more efficient way of getting things done.
Ready to simplify your short haul tracking?